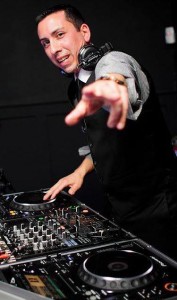 Gaetano has entertained hundreds of events, everything from weddings, to large-scale high school, college and
corporate
events. Gaetano's extensive and ever growing knowledge of music paired with his ability to read crowds and his understanding of bringing sound, lighting and video together will provide the perfect atmosphere for a memorable event.
10 Reasons Why DJ Gaetano is the Number One Choice for All Your Entertainment Needs: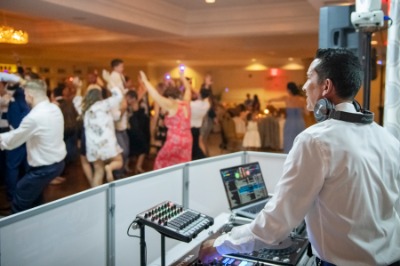 KNOWLEDGE — Gaetano's extensive music knowledge and his ability to read crowds will keep the dance floor packed all night long. His understanding of bringing sound, lighting and video together will provide the perfect atmosphere for any event.
EXPERIENCE — Gaetano has played at hundreds of venues and entertained at 2000+ mobile and nightclub events. His talent to mix music seamlessly and incorporate different genres is what makes him stand out among other DJs.
INTEGRITY — Gaetano is the consummate professional; punctual, reliable and always prepared. He posses the know-how, style, personality and presentation sought by clients, and the professionalism and integrity sought by venues and coordinators.
NIGHT CLUB STYLE ENTERTAINMENT — Gaetano is a professional DJ. He has mastered the art of mixing. He incorporates all styles of mixing, scratching and music blends. Gaetano will not just sit there and simply push buttons. He will actively mix, remix and utilize creative mixing techniques to elevate the energy level of any event.
VERSATILITY — Gaetano is one of the most current yet diverse DJ's. He specializes in transitioning from one genre to the next building the tempo in well selected sets and is able to switch gears as the need arises for guests of any age, music style or background.
MASTER OF CEREMONIES — Conservative approach on the microphone which will keep the focus where it should be on the dance floor. He will interject as needed to ensure a safe and fun environment.
SOUND AND LIGHTING — No cheesy cheap lighting effects here. Don't be fooled by companies selling large quantities of cheap lights. Gaetano only uses night club caliber production for intelligent lighting. Sound is energy and with multiple sound systems on hand Gaetano will choose the best system appropriate for your sized venue and guest count.
INDUSTRY STANDARD — Gaetano's main equipment consists of the industry standard Pioneer CDJ-2000 Professional Multi Player,  DJM-S9 Mixers, and Technics 1200 turntables. MacBook Pro with Serato and Mix Emergency video software.
FULLY INSURED — Gaetano carries liability insurance for every event.
BACK UP EQUIPMENT — Gaetano comes fully equipped with extra speakers, cables, media, sound mixer, etc.